ISO 28000 Supply Chain Security (SMS) Security Management System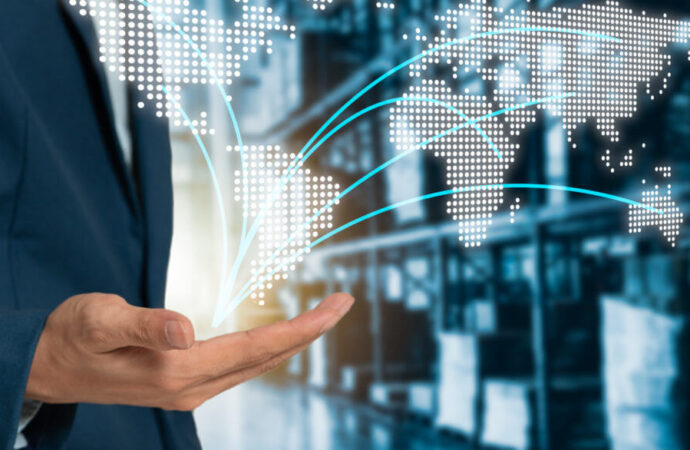 ISO standards, irrespective of the domain, service, or company size, are essential for most organizations. Such standards put forward a solid framework for companies to follow meticulously.
These standards are capable of improving the way how business operates and functions. Those with active ISO certifications are known to hold an upper hand over their competitors in the market.
If you are looking forward to fetching certification in relation to ISO standards like Supply Chain ISO 28000, you can contact us. We're ISO Pros. We're a one-stop solution for every ISO related need that you may have.
What Is Supply Chain ISO 28000?
Supply Chain ISO 28000, similar to other ISO standards, is a set of requirements for a management system related to security. It's also related to the essential aspects that lead to quality or security assurance in the supply chain industry.
ISO 28000 can be better known as the security system that offers protection or takes care of goods, people, equipment, transportation, and infrastructure against the situations, which are risky or have the potential of causing harm.
ISO 28000 involves aspects that affect the supply chain security within the organization. You can consider the remaining aspects by observing when and where they affect security management. It may include transportation or storage of such products in the supply chain. Simply put, Supply Chain ISO 28000 has some guidelines to improve, implement, audit, and manage security system management.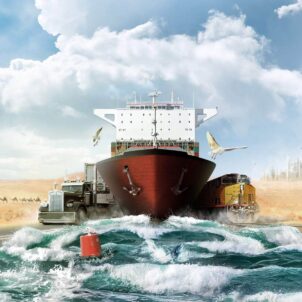 Are ISO Certifications Really Necessary?
Yes, without any doubt. Although you are not bounded to get certified, it's quite important when it business requires it.
Say, for example, if any company you want to do business with demands a certification, you'll have to procure it. And, if you want to satisfy your customers with what you do, you'll have to have a certification from the ISO standards.
It's the identity, trademark, or excellence. It also determines that you follow the guidelines mentioned under a specific standard and produce high-quality products and services.
Is My Organization Liable to Certify For ISO28000?
The above standard applies to numerous organizations regardless of size or service they offer. It applies to multinational or small organizations belonging to the service, manufacturing, transportation, or storage of goods at any stage of the supply chain.
Supply Chain ISO 28000 is necessary for you if you want to: –
Conform to the regulations as stated in the security management policy
Implement, improve, maintain or establish a worthy Security Management System
Display that you conform with the security management regulations
Certify or register your organization regarding the security management by a reputed 3rd Party Certification body.
Self-determine or self-declare that your organization confirms with protocols stated under Supply Chain ISO 28000.
The regulatory and legislative codes address some requirements in the Supply Chain ISO 28000.
Why Has Supply Chain ISO28000 become Necessary?
This is a pretty common question that we hear all around. From procuring the raw materials and manufacturing the goods as per desired standards and finally delivering or transporting them is quite complex.
Transporting goods globally has become quite hard in the past few days. It's because of the risks associated with smuggling, product safety, product damage, terrorism, or theft. At ISO Pros, we can help you certify for Supply Chain ISO 28000. Doing this will ensure that you have taken all the necessary measures to protect your shipment or goods from the issues mentioned above in any stage of the supply chain.
Supply Chain ISO 28000 gives you an Identity
If you are certified with the Supply chain ISO28000, it means you're an expert and an essential asset for your organization. If certified, you can assist your organization in establishing or to lay the foundation of a successful security Management System.
It'll ensure that your organization is protected from any threat posed by the logistics or the supply chain partners. You'll become more visible in the market, and therefore, you'll become more powerful and robust regarding your business.
What are some benefits Offered by Supply Chain ISO 28000?
ISO standards irrespective of the industry of its application are always useful. In this case, Supply Chain ISO 28000 has the potential of benefitting organizations irrespective of their size. When customer demands increase, it may become necessary for you to get certified for the related ISO standard.
The certification will automatically improve confidence, reputation, and will lead to more business.
Have A Glance over Some Other benefits: –
Who Are ISO Pros?
Now that you have ample knowledge about the Supply chain ISO 28000, we'll help you get certified for the same. ISO Pros is a name that you'll frequently hear while looking for help regarding ISO implementation, training, consultation, or auditing.
Once you hire us, you'll be dealing with one of the finest ISO implementation and training company. Ranging from food safety and supply chain to electronics and aerospace, we deal in almost every industry.
We've helped companies irrespective of their size secure Supply Chain ISO 28000 certification within the committed time. So, if you are looking for someone like us, choosing us will be the perfect match.
We will not only help you certify for the specific standard but also train you for auditing. There are numerous aspects other companies tend to forget. And such mistakes usually lead to denial of the certificate.
Should I Choose You?
Are you worried about your organization? Do you want to make the best decision regarding your organization? Well, if you said yes, which is the most probable answer, you must choose us.
Unlike other companies, we are established and licensed to deal with delicate ISO standards. Moreover, our professionals are experts in numerous domains within the ISO industry. The Supply Chain ISO28000 is just a small part of our actual areas of expertise.
What Features make ISO Pros Unique?
If you lo closely, there'll be many companies offering the services we offer. But how many of them have a customer satisfaction rate of more than 95%? A handful of them, right?
We have secured a great customer satisfaction rate because of our unique features, which make us different from other organizations. Our features are more of benefits for you. So, have a close look as they'll help you decide better.
Pricing Features: Our pricing features are pretty competitive. It usually depends on what kind of service you want and what standard you choose to get certified for. Whatsoever the case may be, we won't ever overcharge you.
Your Benefit: – If our pricing is competitive, it means you'll save money. And, if you'll save money, you'll improve the profit margin.
Experience: If you hire us, you won't be dealing with some inexperienced company. You'll have one of the most experienced and successful experts in the market. Our Customer satisfaction rate is alone indicative of our experience, exposure, and success.
Your Benefit: As you'll be dealing with the experts in the industry, the chances of you getting certified are exponentially increased.
Multiple Services: We are not limited to one standard. Our professionals are qualified to deal with a number of ISO standards, across a range of fields. So, whether it is Supply chain ISO 28000 or any other standard, we'll help you no matter what.
We have: –
Consultation experts
Training experts
Auditing experts
Implementation experts
Your Benefit: If you need different services, you'll not have to look for some other company. We'll make sure that you're served well.
Unique Process: At ISO Pros, we follow a unique process to make sure that you certify. Our process involves the following main steps: –
Analyze: – We first analyze the business processes to gain as much knowledge as we can about your business and different aspects.
Identify:- Once we analyze, we move on towards the Identification of possible errors. We identify such errors to reduce them.
Rectify:- After error identification, we try to rectify those errors with your contribution.
Documentation: while all the processes are going on, we always document everything simultaneously. It helps in the time of certification.
Implement: – As per the standard, we make sure that you and your organization follow the guidelines properly. If everything is sorted out well, you'll definitely certify for the desired standard.
Reaching out To the Expert!!
After all, that being said, the time has come to contact us. But before contacting, would you like some free quotes? Well, we offer free instant quotes to our customers so that you can get a vague idea of the price.
The quotes form is instant, as well as free of charge. It's simple to fill in. And as soon as we get the information, we'll revert back to you via email or via call.
If you don't like the online method, simply call us, get the necessary details, and finally book the services.